DERRICK RUTLEDGE - OPRAH'S MAKE-UP ARTIST
For Derrick it has been pleasure and privilege to be Oprah's make-up artist…
" Because she is so confident and so secure in herself. Oprah's a very good teacher and a very giving person, and what I've really noticed over the years is her generosity. I believe that her success is due to her generosity." says Derrick. And Ms Winfrey on her celebrity make-up artist…
"He makes every day your prettiest day, and every woman is looking for her prettiest day."
MY JOURNEY TO THE O FACTOR
Before Derrick Rutledge became Media mogul Oprah Winfrey's exclusive make-up artist - He had garnished celebrity make-up artist status and was the go to for celebrities such as Chaka Khan, Patti LaBelle and Beyonce early in her career. So it is no surprise that when Former First Lady of the United States Michelle Obama arrived in DC; Seeking someone in the DMV area to help her look her best - Her assistant tracked down Derrick to come in to do a test. Derrick ended up doing her makeup for the St. Patrick's Day dinner at the White House in 2009 and For the next 18 months, He was at the White House in the East Wing with the First Lady every day. Not long after, One of the most influential women in the world - Media Mogul Oprah Winfrey - Called upon the celebrity make-up artist to audition for her. And as the saying goes the rest is history.
As Oprah's make-up artist - Derrick is responsible for all her O-Magazine Cover Looks, Oprah's as well as her personal and public appearances. In addition - Oprah has requested her make-up artist - Derrick Rutledge for numerous magazine covers such as British Vogue, In-Style, The Hollywood Reporter, Vanity Fair (Just to name a few)…
As well as some of her most transformative acting roles such as The Butler, The Immortal Life of Henrietta Lacks and Oprah trusted known other than her personal make-up artist to transform her for the role of Ms. Which in the Disney Ava Duvernay Blockbuster "A WRINKLE IN TIME."
DERRICK RUTLEDGE FILM & TELEVISION WITH OPRAH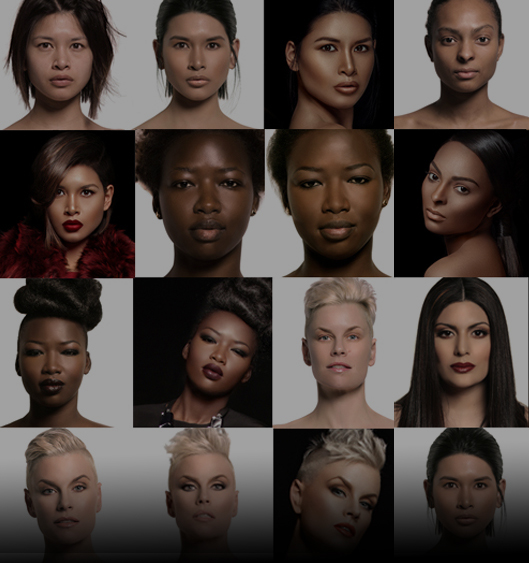 PYP|DERRICK RUTLEDGE MASTER CLASSES
CURRENT PYP CLASS SCHEDULE