PYP | PERFECTING YOUR PRESENCE - MASTER CLASSES IN MAKE-UP WITH DERRICK RUTLEDGE
WHY PYP IS DIFFERENT FROM OTHER MASTER MAKE-UP CLASSES
Derrick Rutledge's PYP Master Classes are unique to other make up classes offered by celebrity make-up artist because;
All PYP MASTER CLASSES are held in intimate environments - with limited seating, are hands-on intensive and most importantly personally taught by, THE MAKE-UP MAESTRO himself - Derrick Rutledge.
PYP MASTER CLASSES are a game changer for the professional make up artist and life-changing for the everyday woman.
Derrick Rutledge's PYP MASTER CLASSES for the professional and aspiring make-up artists covers the following:
REFRESHER ON THE BASICS:
The correct use of brushes and how to clean them properly.

Face Shape identification

Appropriate brow arch and shape based on eye shape identification

How to appropriately identify a clients skin-tone

Fundamentals of foundation application

Fundamentals of lash application

Fundamentals of lip color application
CELEBRITY MAKE UP ARTIST LEARNED INSIDER TIPS & TRICKS:
Derrick Rutledge will personally and with a hands on approach show each attendee how to elevate the basics with make up application techniques he uses on his celebrity clients and learned from his years of experience to include:
Best products and practices to properly contour any face shape and skin-tone and camouflage and/or create symmetry with his insider celebrity make-up artistry techniques.

Best practices to cover skin imperfections and blur/smooth pores

Best products, practices and techniques to achieve a symmetrical, perfect, natural looking brow and the pros and cons of current brow trends

How to create desired corrective eyeshape illusions

Best products, enhancements and practices in achieving flawless foundation matching to a clients skin tone

How to appropriately use highlighters and glitters to achieve a glow in natural light

How to blend various lipsticks, glosses and shades to achieve the appropriate color for your client to achieve what-ever illusion of depth and dimensionality you desire
WHAT YOU WILL LEARN IN A DERRICK RUTLEDGE MASTER CLASS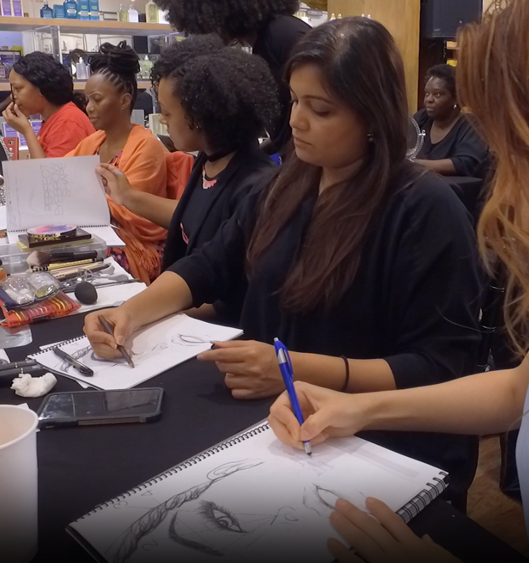 All attendees of Derrick Rutledge PYP MASTER CLASSES in MakeUp receive an interactive workbook - Personally designed by Derrick. This keepsake workbook contains basic information covered during the PYP Master Class, Pages for attendees to take notes and blank face charts so that attendees can continue to practice and sharpen their skills long after the conclusion of the PYP Master Class.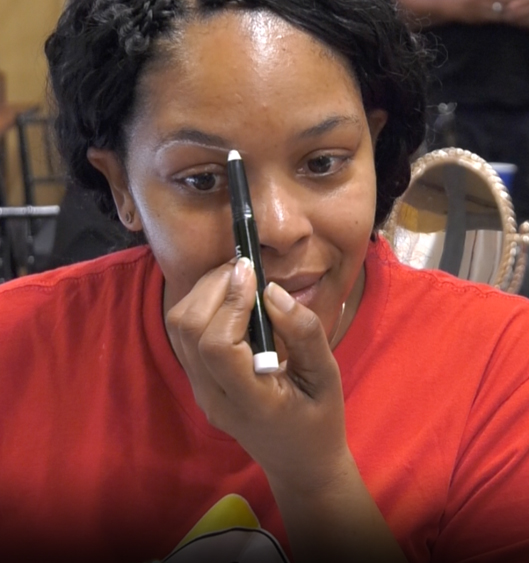 ALL CLASSES ARE HANDS-ON INTENSIVE
PYP MASTER CLASSES are hands-on-intensive and allow for attendees to apply the techniques that Derrick demonstrates throughout the class - On themselves and receive REAL-TIME critique from celebrity make-up artist Derrick Rutledge on ways to improve their skill set.
All professionals in the BEAUTY Industry know how critical continual education is to the advancement of your business goals. PYP MASTER CLASSES are an excellent means to sharpen and elevate your skills. There is no other forum in which you will be face-to-face with one of the most respected Celebrity MakeUp artist industry - Derrick to be able to ask questions and receive advice on how to advance your professional goals.
SCHEDULE OF PYP MASTER CLASSES